NAIFA-Virginia is proud to offer our Valued Members a Month of Free CE!
"Virtual" VA Insurance CE Opportunities (no test)


Friday, Oct 2, 2020 from 10am-11am ~ Understanding Medicare Alphabet Soup
Course #218223, 1hr L/H
Instructor:  John Norce, NAIFA-Northern VA President
About John... John is very active in the public speaking circles and hosts numerous events every month for seniors to advance their knowledge and understanding of Medicare.  He strives to advance his platform of assisting seniors in making informed decisions regarding their Medicare benefits.
Friday, Oct 9, 2020 from 10am-11am ~ Ethical Scenarios for the Financial Advisor
Course #214408, 1hr Ethics
Instructor:  Betsy O'Reilly Pate, LACP, LUTCF, NAIFA-Virginia Immediate Past President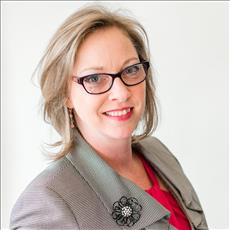 About Betsy... Betsy is a Financial Services Representative affiliated with Massachusetts Mutual Life Insurance Company (MassMutual). Her broad knowledge of insurance and investment products gives her clients the confidence they need when working with a financial services representative.
Friday, Oct 16, 2020 from 10am-11am ~ Beyond the Monthly Benefit:  Understanding Value Added Product Features (Course #219478, 1hr L/H)
Instructor:  Susan Campbell, NAIFA-Virginia President-Elect
About Susan...A brokerage manager for Guardian since 1999, Susan works with agents across the cou
ntry helping them grow their disability and life insurance business. She is a member of Berkshire's Circle of Excellence, a past president of NAIFA NoVA, and is President-Elect for Virginia State NAIFA.
Friday, Oct 23, 2020 from 10am-11am ~ Today, 2019-2020 Biennium, and Tomorrow, 2021 & Beyond
Course #221377, 1 hr ILR/Ethics
Instructor:  Jeff Layne, ChFC, LUTCF, FSCP, CLU, NAIFA-Virginia Regional VP 2008-2014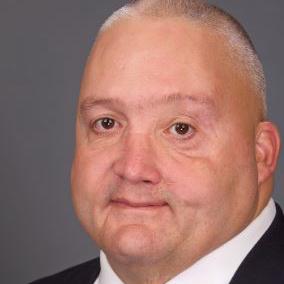 About Jeff... Jeff is a member of the NAIFA-Virginia esteemed Hall of Fame and top producer with his company, Allstate.  He is also a member of the Million Dollar Round Table and widely respected by his industry and community.  Jeff has moderated countless classes for NAIFA and the American College.  
Friday, Oct 30, 2020 from 10am-12noon ~ Making Ethical Decisions
Course #218328, 2hrs Ethics
Instructor:  Christine E. Miller, MBA, LUTCF, NAIFA-Virginia President

About Christy ... Christy is a committed industry advocate who leads a successful practice where she helps individuals, families, & businesses define & plan for their financial futures. Additionally, she manages the local Harrisonburg, Roanoke & Blacksburg offices for Northwestern Mutual.
COST: No Charge for NAIFA Members
Non-member Rate:  $15/hr or Buy 4 Classes and get the 5th one FREE
Simply use the form below to register 
or call our office today!